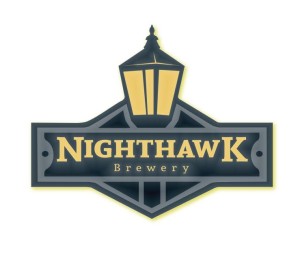 Description
*Nighthawk is closing 27 May 2018
Nighthawk Brewery is a family-owned Brewery and Pizza Kitchen located in Broomfield CO. We offer a welcoming taproom as well as a 2000 sq. ft game room with Pinball machines, ping pong tables, N64, foosball, corn hole, and more. Our game room is available to be rented out for parties and events.
Monday: 1/2 Growler fills ($6.50/64oz growler, cap of two/person)
Tuesday: Free play arcade games and pinball @ 5pm
Wednesday: League night for ping-pong and pinball
Thursday: Trivia Night @ 7pm
Beers Brewed by Nighthawk Brewery
This list includes beers brewed currently, previously, or seasonally by Nighthawk Brewery. Contact the brewery for current beer availability.
| Name | Style | ABV | Availability |
| --- | --- | --- | --- |
| Session IPA | American IPA | 4.7 | Rotating |
| Rum Barrel Adam The 1st Imperial Stout | American Double / Imperial Stout, Wood / Barrel Aged Beer | 10.5 | Special Release |
| Imperial Rye IPA | American Double / Imperial IPA, Nitro, Rye Beer | 8.3 | Rotating |
| Pumpkin Muffin Top Brown Ale | Pumpkin Beer | 5.2 | Seasonal |
| Anchorsmith Amber Ale | American Amber Ale / Red Ale | 6.1 | Year-Round |
| Brett Berliner | Berliner Weissbier | 3.8 | Rotating |
| Brett Tropihop Tropical Saison | Saison / Farmhouse Ale, Sour Ale | 6.0 | Rotating |
| Randy's Candy | Berliner Weissbier | 3.8 | Rotating |
| Belta Northern Brown Ale | Nitro, Northern English Brown Ale | 5.2 | Rotating |
| Dry Hopped Brett Blonde | Golden or Blonde Ale, Wood / Barrel Aged Beer | 6.2 | Rotating |
| English Gold Ale | English Brown Ale | 5.1 | Rotating |
| Lamp Post Coffee Milk Stout | Coffee Stout, Milk Stout | 5.0 | Rotating |
| 16-Hour Dry Hopped Amber | American Amber Ale / Red Ale | 6.7 | Rotating |
| Apple Belgian Quad | Belgian Quadrupel Ale | 10.8 | Rotating |
| English Style Summer Ale | English Pale Ale | 5.0 | Rotating |
| Nighthawk: Foreign Style Stout | Foreign Export Stout | 6.5 | Rotating |
| Imperial Apple Saison | Other Imperial Beer, Saison / Farmhouse Ale | 8.5 | Rotating |
| Nighthawk: American IPA | American IPA | 6.7 | Rotating |
| Small Victories | Saison / Farmhouse Ale, Spice / Herb / Vegetable Beer | 5.8 | Rotating |
| Black and Blue | American Porter | 4.2 | Rotating |
| Fussy | Baltic Porter, Fruit Beer | 10.2 | Rotating |
| 16-Hour IPA | English IPA | 7 | Rotating |
| Resurrection | American Double / Imperial IPA | 8.2 | Year-Round |
| Traditional Hefeweizen | Hefeweizen / Weiss bier | 5.3 | Year-Round |
| Sour SMaSH | American Pale Ale | 6 | Year-Round |
| Lamp Post Milk Stout | Milk Stout, Nitro | 5.8 | Year-Round |
| Loiter Ciderweizen | Fruit Cider, Hefeweizen / Weiss bier | 6.6 | Year-Round |