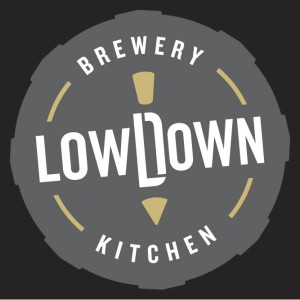 Brewery Details
800 Lincoln St.
Denver, CO 80203
720-524-8065
www.lowdownbrewery.com
Hours:
Sun-Thurs: 11:00am-11:00pm :: Fri-Sat: 11:00am-12:00am
Visitors:
Visitors Welcome
Tours:
On Request
Food:
Breakfast / Brunch
,
Brewpub Fare
,
Gluten Free Food
,
Pizzeria
Other drinks:
Guest Beers
,
Non-alcoholic
,
Wine
Beer to go:
Growlers
Merchandise:
Coasters
,
Glassware
,
Hats
,
Shirts
Parking:
Parking Lot
,
Street Parking
Dog Friendly?
Patio Only
Outdoor seating/Patio:
Yes
Opening Date:
February 1, 2014
Description
LowDown is the culmination of 20+ years of professional brewing experience. LowDown owners Scott and Phil have won numerous awards, including accolades from The Great American Beer Festival. We don't just stop at great beer, we serve great food too. We only serve the best seasonal menu items with quality ingredients.
LowDown understands what it means to give back. We know that we reside in a neighborhood many people call home. Making our neighborhood and everything around it better is part of our mission.
From our casual environment to educating our staff, we're redefining the brewery experience. At LowDown we're passionate about quality beer, great and sustainable food, and making memories with good friends.
Beers Brewed by Lowdown Brewery + Kitchen
This list includes beers brewed currently, previously, or seasonally by Lowdown Brewery + Kitchen. Contact the brewery for current beer availability.
| Name | Style | ABV | Availability |
| --- | --- | --- | --- |
| Tripel | Belgian Tripel | 9.5 | Rotating |
| Lowdown: American Stout | American Stout | 6.2 | Rotating |
| Stay Golden | Belgian Golden Strong Ale | 8.0 | Rotating |
| St. Taylor | Irish Red Ale | 5.1 | Rotating |
| Bush Tucker | American IPA | 7.1 | Rotating |
| Whil Wheaton | American Wheat Ale | 5.20 | Seasonal |
| Two Times A Lady | Belgian Dubbel | 6.20 | Rotating |
| Lonely Sheep | Scottish / Irish Ale | 5.40 | Rotating |
| Knightro Rider | Irish Dry Stout | 5.60 | Rotating |
| Tuggie | Milk Stout | 5.0 | Rotating |
| Barka Lounger | American IPA, Nitro | 4.3 | Rotating |
| Fest in Show | Oktoberfest / Märzen | 5.5 | Seasonal |
| Golden Shower | Belgian Golden Strong Ale | 8.3 | Rotating |
| It's About Heffen Time | Hefeweizen / Weiss bier | 4.8 | Rotating |
| Lowdown Dirty Shame | Black IPA / American Black Ale | 7.0 | Rotating |
| Lowdown: Saison | Saison / Farmhouse Ale | 8.5 | Rotating |
| Lowdown: Rye Porter | American Porter, Rye Beer | 6.3 | Rotating |
| Fluthered Irish Red | Irish Red Ale | 5.0 | Rotating |
| The Boxer India Red Ale | American Amber Ale / Red Ale | 7.0 | Rotating |
| Lowdown IPA | American IPA | 6.9 | Rotating |
| Selfish | American Pale Ale | 5.0 | Rotating |
| White Ale | Witbier | 5.0 | Rotating |
| Patio Pounding Pilz | Czech Pilsener | 5.2 | Rotating |