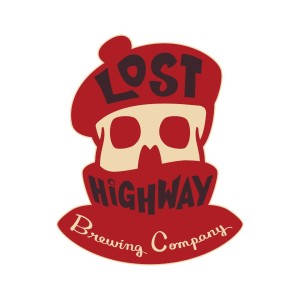 Description
Lost Highway was the first brewery to be located on Colfax Avenue in Denver. The taproom and production facility are now located in the city of Centennial. Lost Highway brews traditional Belgian-style ales along with other styles of beers. You will find the names of some of our beers reflect the history and experience of Colfax and the Capital Hill area where our brewery was once located. Each beer has it's own story.
Beers Brewed by Lost Highway Brewing Company
This list includes beers brewed currently, previously, or seasonally by Lost Highway Brewing Company. Contact the brewery for current beer availability.
| Name | Style | ABV | Availability |
| --- | --- | --- | --- |
| Lost & Stoned | Belgian Pale Ale | 5.5 | Special Release |
| CitruSession | American Pale Ale | 4.8 | Rotating |
| hopKat | American Pale Lager | 6 | Rotating |
| Double Yellow IPA | American Double / Imperial IPA | 8.5 | Rotating |
| Fourth Estate | Belgian Dark Ale | 6.5 | Special Release |
| Professor Plum | Saison / Farmhouse Ale | 6.5 | Rotating |
| Almond Coconut Porter | Coconut Porter | 5.5 | Rotating |
| WhEaT Dreams | Christmas / Winter / Specialty Spiced Beer | | Seasonal |
| LostOberFest | Oktoberfest / Märzen | 5.5 | Seasonal |
| Barke Lager | American Pale Lager | 6 | Special Release |
| Bock Rogers | Maibock / Helles Bock | 7.25 | Rotating |
| Belgy Sumthin | Belgian Dark Ale | 7.8 | Rotating |
| Tripel Homicide | Belgian Tripel | 8.8 | Rotating |
| Poet Session IPA | American IPA | 6 | Rotating |
| O.G. Colfax Porter | American Porter | 5.5 | Year-Round |
| Pearl Diver Pale Ale | American Pale Ale | 5.8 | Rotating |
| THG (Triple Hop Golden) | Belgian Golden Strong Ale | 9.5 | Rotating |
| Liquid Pajamas | Christmas / Winter / Specialty Spiced Beer | 12 | Seasonal |
| Varicose Alley Belgian Amber | Belgian Pale Ale | 7 | Rotating |
| 520 Copper Lager | American Amber / Red Lager | 6 | Year-Round |
| Pumpnik Pie-Eyed Pumpkin Ale | Pumpkin Beer | 6 | Seasonal |
| Distict 6 Pils | German Pilsener (Pils) | 5 | Year-Round |
| The HitchHiker IPA | American IPA | 7 | Year-Round |
| Grave Robber Fraud Quad | Belgian Quadrupel Ale | 9 | Year-Round |
| Longest, Wickedest Wit | Witbier | 5 | Year-Round |
| Golden Ghost | Golden or Blonde Ale | 7 | Year-Round |