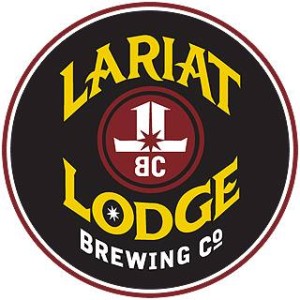 Description
Lariat Lodge Brewing Company, just 2 minutes east of historic Downtown Evergreen overlooking Bear Creek, is the town's first brewery/restaurant, with classic house-brewed beers, upscale comfort food, and a friendly neighborhood vibe. Come see what makes us an experience you won't find anywhere else.
There is a Lariat Lodge II in Ken Caryl, Littleton
Beers Brewed by Lariat Lodge Brewing
This list includes beers brewed currently, previously, or seasonally by Lariat Lodge Brewing. Contact the brewery for current beer availability.
| Name | Style | ABV | Availability |
| --- | --- | --- | --- |
| Dark Side of the Lodge | Belgian Strong Ale | 8.3 | Rotating |
| Squaw Pass Stout | American Stout, Nitro | 6 | Rotating |
| Munich Style Dark Lager | Munich Dunkel | 5.9 | Rotating |
| Jock Spence Scottish Ale | Scottish / Irish Ale | 8.5 | Rotating |
| Elephant Butte Brown Ale | American Brown Ale | 5.9 | Rotating |
| Bear Creek Blonde Ale | Golden or Blonde Ale | 4.8 | Rotating |
| Lariat Loop Lager | Lite American Lager | 5.6 | Rotating |
| Dunkelweizen | Dunkelweizen | 5.4 | Rotating |
| Golden Ale | Golden or Blonde Ale | 4.7 | Rotating |
| IPA #2 | American IPA | 6.8 | Rotating |
| Oatmeal Milk Stout | Milk Stout, Nitro | 6.0 | Rotating |
| Angry Elk Amber Ale | American Amber Ale / Red Ale | 5.8 | Rotating |
| Hefeweizen | Hefeweizen / Weiss bier | 4.1 | Rotating |
| IPA #1 | American IPA | 6.0 | Rotating |