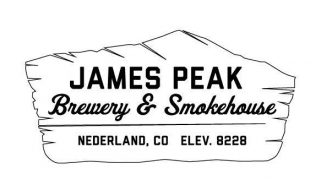 Description
The Pub
At James Peak Brewery & Smokehouse, we aim to provide a relaxed drinking and dining experience celebrating the arts of smoke and beer. Each of our ales and lagers is carefully crafted on site by our head brewer, Mark Ruiz, in close coordination with our house manager Matty McClyman, to ensure we bring you the perfect marriage of brew and 'que.
Commitment to Our Community
Please join us this and every Sunday for our family style Sunday Supper. Ten percent of all receipts from Sunday Supper is donated to an amazing local cause. Please join us and eat up for good!
Keeping it Local
At James Peak Brewery, we strive to source our products from local vendors. We believe that good food is found close to home and made by people we know. You'll find a current list of our partners at the pub.
Beers Brewed by James Peak Brewery & Smokehouse
This list includes beers brewed currently, previously, or seasonally by James Peak Brewery & Smokehouse. Contact the brewery for current beer availability.
| Name | Style | ABV | Availability |
| --- | --- | --- | --- |
| Belgian Table Beer | Belgian Table Beer | | Year-Round |
| All American Lager | Standard American Lager | | Rotating |
| Rauchbier | Rauchbier | | Rotating |
| Smoked Chicory Stout | American Stout | | Rotating |