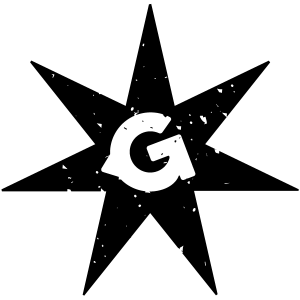 Description
Crafted with passion by brewer Jamie Fox and his wife Marie, Gunbarrel Brewing Company is located in Boulder County, Colorado.
Jamie has been brewing for the past fifteen years, and earned a Ph.D in neuroscience along the way. Marie has a background in marketing, hospitality and web development. Together, they share a passion for exploring the nuances and endless possibilities of craft beer.
We chose the name Gunbarrel for our brewery to pay homage to the rugged independent freedom of the West, and to honor the little slice of it that we call home. We look forward to pouring you a pint!
Veteran Boulder brewing team opening Gunbarrel taproom by Daily Camera – 16 Jan 2017
Gunbarrel Brewing Company Coming to Boulder, Colorado in 2017 by CraftBeer.com – 21 Oct 2016
Beers Brewed by Gunbarrel Brewing Company
This list includes beers brewed currently, previously, or seasonally by Gunbarrel Brewing Company. Contact the brewery for current beer availability.
| Name | Style | ABV | Availability |
| --- | --- | --- | --- |
| Begbie | Scottish / Irish Ale | 5.4 | Year-Round |
| Bogan | Australian Sparkling Style Ale | 5.5 | Year-Round |
| Milo of Croton | Foreign Export Stout | 8.3 | Year-Round |
| Salt Lick | Gose | 5.0 | Year-Round |
| Rosemerry | American Pale Ale, Spice / Herb / Vegetable Beer | 6.1 | Year-Round |
| Cherrish | Roggenbier (Rye beer) | 7.52 | Year-Round |
| Fresh Baked | American Stout | 7.1 | Year-Round |
| Touch of Grey | Golden or Blonde Ale | 5.5 | Year-Round |