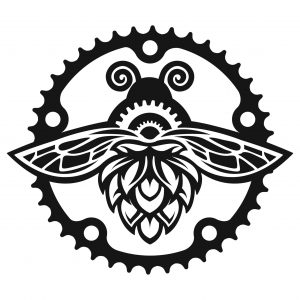 Description
Our focus is simply to make ales and lagers that are of the highest quality, approachable, and true to style. We certainly will experiment, it's in our nature. However, the primary focus at Grist will be to make consistently great beers to be enjoyed year round.
While striving to make exceptional beer is our passion, we are equally committed to making a positive impact in our community. Rather than saving a couple dollars, Grist made a significant investment in our economy by purchasing a new, American made 20 barrel brewhouse. We feel it's important to support the community and economy that is going to support us.
Grist opened a second location in Lone Tree in May of 2017
Beers Brewed by Grist Brewing Company
This list includes beers brewed currently, previously, or seasonally by Grist Brewing Company. Contact the brewery for current beer availability.
| Name | Style | ABV | Availability |
| --- | --- | --- | --- |
| Grist: Baltic Porter | Baltic Porter | 7.6 | Rotating |
| Winter Snake | Christmas / Winter / Specialty Spiced Beer, Saison / Farmhouse Ale | 8.0 | Seasonal |
| Whiskey Lager | Lite American Lager, Wood / Barrel Aged Beer | 4.0 | Special Release |
| T-90 | Russian Imperial Stout | 10.4 | Seasonal |
| Grist: Scotch Ale | Scotch Ale / Wee Heavy | 6.9 | Seasonal |
| Grist: Oktoberfest | Oktoberfest / Märzen | 6.6 | Seasonal |
| Grist: American Barleywine | American Barley Wine | 10.1 | Seasonal |
| Belgian Single with Juniper Berries | Spice / Herb / Vegetable Beer | 6.0 | Special Release |
| SPF 43 | American Pale Ale | 6.2 | Rotating |
| She Devil Saison | Saison / Farmhouse Ale | 7.7 | Rotating |
| Robert's Redford | Irish Red Ale | 5.9 | Seasonal |
| Romancing the Cobblestone | Vienna Lager | 5.5 | Rotating |
| White Eddy | Witbier | 7.1 | Rotating |
| Skiing in Jeans | Bock | 6.9 | Rotating |
| Penny Lane | American Double / Imperial IPA | 8.9 | Rotating |
| Giant Rabbit | Belgian Dark Strong Ale | 10.2 | Rotating |
| Grist: Session Brown | American Brown Ale | 4.0 | Year-Round |
| Grist: Scotch Ale | Scotch Ale / Wee Heavy | 6.9 | Rotating |
| Colorado IPA | American IPA | 7.6 | Year-Round |
| CALL Me Later | Lite American Lager | 5.5 | Rotating |
| Morocha Hoppy Stout | American Stout | 6.9 | Not Available / Discontinued |
| Touch Line Brown | Southern English Brown Ale | 4.4 | Not Available / Discontinued |
| Whiskey Barrel Aged Russian Imperial Stout | Russian Imperial Stout, Wood / Barrel Aged Beer | | Special Release |
| Blueberry Sweet Tart | Fruit Beer | | Special Release |
| Stay at Home Blonde | Golden or Blonde Ale | 5.0 | Rotating |
| Imperial Rye IPA | American Double / Imperial IPA, Rye Beer | 8.4 | Rotating |
| Ground Rule | Belgian Tripel | 7.8 | Rotating |
| Grist: Berliner Weisse | Berliner Weissbier | 5.4 | Rotating |
| Niobrara Stout | American Stout, Nitro | 5.8 | Rotating |
| Haller Bock Girl | Bock | 6.3 | Rotating |
| Staple India Pale Ale | English IPA | 7.1 | Year-Round |
| Third Ring | Belgian Strong Ale | 10.5 | Rotating |
| Window Tour | Hefeweizen / Weiss bier | 5.0 | Rotating |
| Transition State | Kölsch | 5.5 | Rotating |