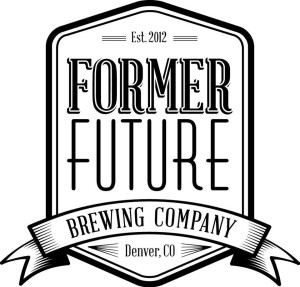 Description
Former, meet Future.
It's simple, really. We take historical recipes, deconstruct them, and place our own futuristic interpretation into them. We reconstruct them, but in ways you may not expect.
Former Future has closed to make way for Black Project Spontaneous & Wild Ales.
Beers Brewed by Former Future Brewing
This list includes beers brewed currently, previously, or seasonally by Former Future Brewing. Contact the brewery for current beer availability.
| Name | Style | ABV | Availability |
| --- | --- | --- | --- |
| Salted Second Story | American Amber Ale / Red Ale | 6.5 | Rotating |
| Dandyman | English IPA | 6.5 | Rotating |
| Second Story | American Amber Ale / Red Ale | 4.7 | Rotating |
| Bel Esprit | American Wild Ale | 4.8 | Rotating |
| Ryetly Oaked | Rye Beer, Wood / Barrel Aged Beer | 6.7 | Special Release |
| Golden Feather | Sour Ale | 7.0 | Rotating |
| Prim and Porter | English Porter | 6.5 | Rotating |
| Countinghouse | Cream Ale | 4.8 | Rotating |
| New World Cream Ale | Cream Ale | 4.3 | Year-Round |
| Former Future: American Sour Strong Ale | Sour Ale | 12.0 | Special Release |
| Former Future: Salted Porter | American Porter | 5.5 | Seasonal |
| Wild Yeast Saison | American Wild Ale, Saison / Farmhouse Ale | 4.9 | Year-Round |
| Former Future: Chocolate Milk Stout | Milk Stout | 5.5 | Year-Round |
| Former Future: American IPA | American IPA, American Wild Ale | 7.0 | Year-Round |