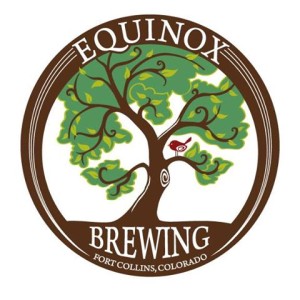 Description
The most common question we get is, why Equinox Brewing? The equinox, and the intrigue of equal night and day, has deep roots in history and ritual. But, at the same time, the equinox marks the changing of the season, and forces us to look toward the future. We find it interesting that the two days out of the year that have perfect light and dark balance also show the balance between the past and the future, tradition and innovation. Beer contains similar elements. Sure, there's the balance of flavors in a beer; sweet and bitter, rich and simple…
We find another aspect of beer's balancing act fascinating. Historically, beer styles have developed because of limitations in local ingredients and the necessity to make do with what you have. However, due to global trade and modern shipping methods, limitations on ingredients have been removed. We can get any ingredients we want. While most modern brewers recognize the importance of beer styles and learn from the brewers who made them, they certainly don't limit themselves to making beers that fit into traditional definitions.
On one level our beers fit into some traditional styles, but we put our own twist on them. We want our beers to capture elements from the past and incorporate new ideas, ingredients and techniques into them. We're not afraid to try new things.
As a brewer, its playtime and work, balanced.
Beers Brewed by Equinox Brewing Company
This list includes beers brewed currently, previously, or seasonally by Equinox Brewing Company. Contact the brewery for current beer availability.
| Name | Style | ABV | Availability |
| --- | --- | --- | --- |
| Dragonero | Belgian Pale Ale, Chili Beer | 6.7 | Special Release |
| Ouster | Belgian Dark Strong Ale | 10.90 | Rotating |
| Event Horizon | American Double / Imperial IPA | 9.4 | Rotating |
| Entropycal Red IPA | American IPA | | Rotating |
| Black Moon | Irish Dry Stout | | Rotating |
| Vernal Hefeweizen | Hefeweizen / Weiss bier | 4.9 | Seasonal |
| Antipodal Dark IPA | Black IPA / American Black Ale | 7.4 | Rotating |
| Picasso Pale Ale | American Pale Ale | 5.2 | Rotating |
| Cumulus Wit | Witbier | 5.0 | Rotating |
| Night Ryder | Munich Dunkel | 5.70 | Rotating |
| Eclipse Brown | American Brown Ale | 5.30 | Rotating |
| Galaxy IPA | American IPA | 6.50 | Rotating |
| Zenith IPA | American IPA | 6.00 | Rotating |
| Yuri's Russian Imperial Stout | Russian Imperial Stout | 9.70 | Rotating |
| Truffle Shuffle Chocolate Porter | American Porter, Nitro | | Rotating |
| Crazy Cliff Rye IPA | Rye Beer | 6.00 | Rotating |
| MidSummer Pale Ale | American Pale Ale | 5.30 | Seasonal |
| Interstellar Alt | Altbier | 5.60 | Rotating |
| Darth Vernal | Dunkelweizen | 5.20 | Rotating |
| Jonas Porter | American Porter | 5.40 | Rotating |
| Devilish Details | Other Imperial Beer, Saison / Farmhouse Ale | 9.0 | Special Release |
| Super Nova | American Pale Ale, Other Imperial Beer | 8.60 | Special Release |
| Spassmacher | Rauchbier | 7.75 | Special Release |
| Sungrazer | Scotch Ale / Wee Heavy | 9.50 | Special Release |
| Super Collider SMASH IPA | American Double / Imperial IPA | 10.20 | Special Release |
| Deep Space Porter | American Porter | 5.25 | Seasonal |
| Sky Rocket Pale Ale | American Pale Ale | 5.30 | Seasonal |
| Space Ghost IPA | American IPA | 6.40 | Special Release |
| Equinox Pub Ale | English Brown Ale | 5.25 | Special Release |
| Mr. Delicious | Oatmeal Stout | 5.50 | Seasonal |
| Dark Helmet | Schwarzbier (black beer) | 5.10 | Special Release |
| Haver Scottish Ale | Scottish / Irish Ale | 6.30 | Special Release |
| Red Dwarf | American Amber Ale / Red Ale | 5.30 | Special Release |
| Sudden Valley | Vienna Lager | 5.75 | Seasonal |
| Borealis Winter Ale | American Amber Ale / Red Ale | 7.50 | Seasonal |
| O'Rion Irish Red | Irish Red Ale | 5.0 | Year-Round |
| Sunrise Golden Ale | Golden or Blonde Ale | 5.25 | Year-Round |