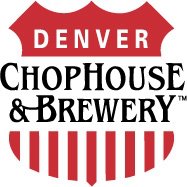 Description
Here at the ChopHouse you'll find a relaxed atmosphere, friendly, professional service and a diverse menu featuring steaks, chops, seafood, and a great tavern menu in the bar. Handcrafted Ales brewed on site, small batch bourbons, and an extensive wine list are all reasons to visit us today.
As proud hosts of the Avalanche Stanley Cup and Broncos Super Bowl parties – you never know who you might find at the ChopHouse. Stop in and see our private and semi-private party and banquet facilities or take a brew tour. We're here for parties of all sizes and types.
Beers Brewed by Denver Chophouse & Brewery
This list includes beers brewed currently, previously, or seasonally by Denver Chophouse & Brewery. Contact the brewery for current beer availability.
| Name | Style | ABV | Availability |
| --- | --- | --- | --- |
| Denver Chophouse: Belgian Dubbel | Belgian Dubbel | 6.5 | Year-Round |
| Wild Turkey™ Barrel Conditioned Stout | Oatmeal Stout, Wood / Barrel Aged Beer | | Special Release |
| Denver Chophouse: Dry Stout | Irish Dry Stout | | Year-Round |
| Denver Chophouse: Dopple Bock | Doppelbock | 6 | Year-Round |
| Denver Chophouse: Pale Ale | American Pale Ale | | Year-Round |
| Denver Chophouse: Red Ale | Irish Red Ale | | Year-Round |
| Denver Chophouse: Dark Munich Lager | Munich Dunkel | | Year-Round |
| Winter Honeyed Wheat Ale | Christmas / Winter / Specialty Spiced Beer | 8.25 | Seasonal |
| Denver Chophouse: Dortmunder Lager | Dortmunder / Export Lager | | Year-Round |
| Denver Chophouse: Pilsner Lager | Classic American Pilsener | | Year-Round |