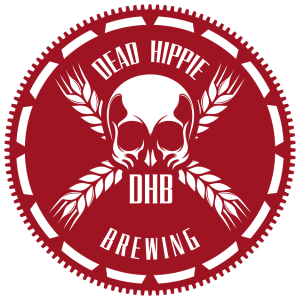 Description
Reopening!
Dead Hippie Brewing is a small, locally owned brewery with a comfortable, relaxed atmosphere and has a rotating list of craft ales throughout the year. We care greatly about the quality and flavor of our beer. You can expect to savor some tasty beers, hand-brewed in small batches and tasted throughout the entire process to ensure a quality product. Our objective is big, flavorful beers, brewed in small batches. Come enjoy our beers and be grateful at Dead Hippie Brewing.
Beers Brewed by Dead Hippie Brewing
This list includes beers brewed currently, previously, or seasonally by Dead Hippie Brewing. Contact the brewery for current beer availability.
| Name | Style | ABV | Availability |
| --- | --- | --- | --- |
| Tripel | Belgian Tripel | 8.6 | Rotating |
| IIPA | American Double / Imperial IPA | 7.8 | Rotating |
| Moist and Milky | American IPA | 6.5 | Rotating |
| Walker White IPA | Witbier | 6.1 | Year-Round |
| Hefe-Advisor | Hefeweizen / Weiss bier | 5.2 | Year-Round |
| Debbie Harry Blonde | Golden or Blonde Ale | 24 | Year-Round |
| DitHirA | Irish Red Ale | 4.7 | Rotating |
| Pullover Porter | American Porter | 6.8 | Year-Round |
| Big Ass Bitch | Strong Ale | 7.2 | Year-Round |
| FūD | American Wheat Ale | 5.6 | Year-Round |
| Shawnee | English Pale Ale | 5.7 | Year-Round |
| Smoothed Out Stout | American Stout | 4.8 | Year-Round |