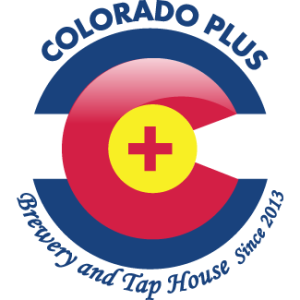 Description
Colorado Plus beer selection is rotated daily to represent 50+ local breweries at any given time including in-house brewed Ales and Lagers. Colorado Plus food is made from scratch daily using locally sourced ingredients. Our chefs boast house made sausage, ground lamb, and fresh bacon.
Beers Brewed by Colorado Plus Brew Pub
This list includes beers brewed currently, previously, or seasonally by Colorado Plus Brew Pub. Contact the brewery for current beer availability.
| Name | Style | ABV | Availability |
| --- | --- | --- | --- |
| Undead Red | Flanders Red Ale | 7.3 | Rotating |
| The Imperial Dead One | American Brown Ale, Other Imperial Beer | 9 | Special Release |
| Adamtinus | Doppelbock | 8.3 | Rotating |
| Pineapple Hopside-down Cake | Fruit Beer | 7.0 | Rotating |
| World War Z | American Barley Wine | 9.7 | Rotating |
| Spiced Apple Ale | Spice / Herb / Vegetable Beer | 6.1 | Seasonal |
| Mr. Brown | Black IPA / American Black Ale | 7.6 | Rotating |
| Cherry Dubbel | Belgian Dubbel, Wood / Barrel Aged Beer | 8.7 | Rotating |
| Bitter Off Dead | American Double / Imperial IPA | 9.1 | Year-Round |
| Barrel Aged Bitter Off Dead | American Double / Imperial IPA, Wood / Barrel Aged Beer | 9.1 | Rotating |
| BAM BAM! | Belgian Pale Ale | 7.7 | Rotating |
| The Dead Kaiser | Berliner Weissbier | 3 | Rotating |
| Sooty Monk | Porter | 7.4 | Seasonal |
| Adam's Big Sticke | Altbier | 6.9 | Seasonal |