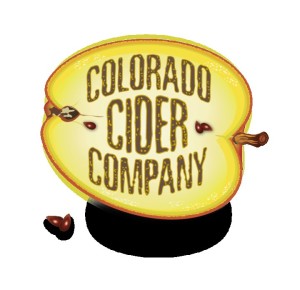 Description
Colorado Cider Company was founded in 2011 to produce fresh hard cider for the discerning Colorado drinker. With a well-developed craft beer market and an educated populace, Hard Cider has been a missing choice in the cacophony of craft drinks in local pubs and liquor stores. We set out to remedy that.
Open Summertime Sundays 1:00pm – 5:00pm
Beers Brewed by Colorado Cider Company
This list includes beers brewed currently, previously, or seasonally by Colorado Cider Company. Contact the brewery for current beer availability.
| Name | Style | ABV | Availability |
| --- | --- | --- | --- |
| Newtown Pippin | Fruit Cider | 6 | Rotating |
| CCC Distraction | Other Specialty Cider, Wood / Barrel Aged Beer | 14.5 | Special Release |
| Cherry Glider Cider | Fruit Cider | 6.95 | Year-Round |
| UVANA | Apple Wine | 6.9 | Seasonal |
| Pearsnickety | Perry | 6 | Seasonal |
| Mel (Pome Mel) | Cyser (apple Melomel) | 6.5 | Year-Round |
| Ol' Stumpy | Fruit Cider | 6.95 | Year-Round |
| Grasshop-ah | Fruit Cider | 6.95 | Year-Round |
| Glider Cider Dry | Fruit Cider | 6.95 | Year-Round |
| Glider Cider | Fruit Cider | 6.95 | Year-Round |