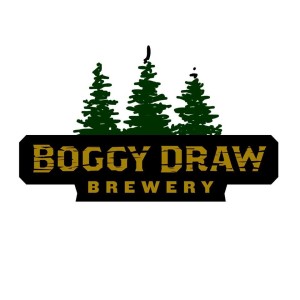 Description
We craft high-quality British-style beers out of our brewery and tap house in Sheridan, Colorado (in River Pointe, by Hampden and Santa Fe). Our brews pay homage to southwest Colorado, where owner/brewmaster David "BEEF" Miera grew up. Boggy Draw is Beef's favorite hunting spot and the first place his dad took him hunting. From the Boggy Draw Family to yours: Cheers!
Beers Brewed by Boggy Draw Brewery
This list includes beers brewed currently, previously, or seasonally by Boggy Draw Brewery. Contact the brewery for current beer availability.
| Name | Style | ABV | Availability |
| --- | --- | --- | --- |
| Scottish Wee Heavy | Scotch Ale / Wee Heavy, Wood / Barrel Aged Beer | 10 | Rotating |
| Rickie Bobby | Berliner Weissbier | 4.0 | Rotating |
| Red Stag | American IPA | 5.2 | Year-Round |
| Roggen on a Barrel | Roggenbier (Rye beer), Wood / Barrel Aged Beer | 7.5 | Rotating |
| Val's Tears of Love | Sour Ale | 7.7 | Rotating |
| Boggy Bitter | English Pale Ale | 4.0 | Year-Round |
| Berry Witber | Fruit Beer | 4.5 | Year-Round |
| Midnight Toker | Black IPA / American Black Ale | 7.1 | Year-Round |
| Smoke on the Mountain | Rauchbier | 7.1 | Year-Round |
| Trail No. 199 | American Pale Ale | 6.2 | Year-Round |
| Boggy Draw: American Wheat | American Wheat Ale | 6.0 | Rotating |
| Elk Mane | American Dark Wheat Ale | 5.9 | Rotating |
| Boggy Draw: English-Style IPA | English IPA | | Rotating |
| Boggy Bastard Brown | American Brown Ale | 5.9 | Rotating |
| ES Bueno | Extra Special / Strong Bitter (ESB) | 7.5 | Year-Round |
| It's Lovely Stout! | Irish Dry Stout | 5.0 | Year-Round |
| Sgt. Sinkhole | Hefeweizen / Weiss bier | 5.5 | Year-Round |
| Gangster of Love | Cream Ale, Wood / Barrel Aged Beer | 7.4 | Rotating |
| Space Cowboy | Cream Ale | 6.0 | Year-Round |
| Lemon Drop Pale Ale | American Pale Ale | 7.4 | Year-Round |
| Boggy Draw: Belgian Pale Ale | Belgian Pale Ale | 6.4 | Rotating |
| Stuck Truck | Dunkelweizen | 5.7 | Year-Round |
| Mach V Porter | American Porter, Other Imperial Beer | | Rotating |