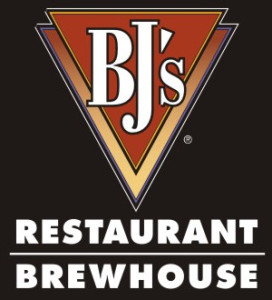 Description
It was 1978 when two guys who had a great recipe for deep dish pizza opened the first BJ's Chicago Pizzeria in Santa Ana, California. The pizza was an immediate hit and as years went by, new BJ's restaurants were opened in beach cities along Southern California's coastline. In 1996, with seven restaurants in operation from San Diego to Los Angeles, the first BJ's brewery began production in our new restaurant in Brea, California. The introduction of fine handcrafted beer was welcomed by guests and the newly renamed BJ's Restaurant & Brewery concept was launched. New menu items and new beers have been added through the years as the BJ's brand has expanded across the U.S.
Beers Brewed by BJ's Restaurant & Brewery Boulder
This list includes beers brewed currently, previously, or seasonally by BJ's Restaurant & Brewery Boulder. Contact the brewery for current beer availability.
| Name | Style | ABV | Availability |
| --- | --- | --- | --- |
| Field Day IPA™ | American IPA | 6.5 | Seasonal |
| BJ's Pumpkin Ale™ | Pumpkin Beer | 4.7 | Seasonal |
| BJ's Oktoberfest™ | Oktoberfest / Märzen | 5.6 | Seasonal |
| Nit Wit® | Witbier | 4.7 | Seasonal |
| BJ's Abbey Normal® | Belgian Dubbel | 6.6 | Seasonal |
| BJ's Annual Grand Cru | Grand Cru | 10.0 | Seasonal |
| BJ's Brewmaster's Reserve™ Double IPA | American Double / Imperial IPA | 8.6 | Seasonal |
| BJ's Brewmaster's Reserve Goliath™ Imperial Red Ale | American Imperial Red Ale | 9.0 | Seasonal |
| Berry Burst Cider® | Fruit Cider | 3.6 | Year-Round |
| Tatonka® Stout | Russian Imperial Stout | 8.5 | Year-Round |
| BJ's PM Porter® | American Porter, Nitro | 6.4 | Year-Round |
| Jeremiah Red® | Irish Red Ale | 7.3 | Year-Round |
| Nutty Brewnette® | American Brown Ale | 5.9 | Year-Round |
| BJ's Oasis® Amber | American Amber Ale / Red Ale | 4.7 | Year-Round |
| Piranha® Pale Ale | American Pale Ale | 5.7 | Year-Round |
| HopStorm® IPA | American IPA | 6.5 | Year-Round |
| Harvest Hefeweizen® | Hefeweizen / Weiss bier | 4.9 | Year-Round |
| LightSwitch® Lager | Lite American Lager | 3.5 | Year-Round |
| Brewhouse Blonde® | Kölsch | 4.7 | Year-Round |
| BJ's Camaraderie® Ale | Belgian Blonde Ale | 8.0 | Special Release |