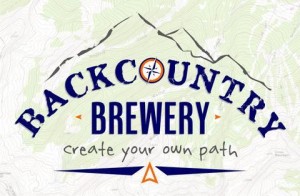 Description
Backcountry Brewery and Restaurant was established in 1996 by a group of Frisco and Summit County residents with a desire to bring great brews and food to their community for the enjoyment of locals and visitors. The beers are formulated to appeal to the outdoor and adventure oriented folks that choose Summit County for their winter and summer outdoor recreation and relaxation.
Beers Brewed by Backcountry Brewery
This list includes beers brewed currently, previously, or seasonally by Backcountry Brewery. Contact the brewery for current beer availability.
| Name | Style | ABV | Availability |
| --- | --- | --- | --- |
| Backcountry: Double IPA | American Double / Imperial IPA | 8.5 | Seasonal |
| Backcountry: Breakfast Stout | Milk Stout | 4.4 | Seasonal |
| Backcountry: Dubbel | Belgian Dubbel | 7.3 | Seasonal |
| Backcountry: Dopplebock | Doppelbock | 7.5 | Seasonal |
| Backcountry: Berliner Weisse | Berliner Weissbier | 3.9 | Seasonal |
| Backcountry: Porter | American Porter | 6 | Year-Round |
| Backcountry: Amber | Oktoberfest / Märzen | 5.38 | Year-Round |
| Backcountry: Pale Ale | American Pale Ale | 5.6 | Year-Round |
| Backcountry: Pilsner | Pilsener | 4.7 | Year-Round |
| Backcountry: Wheat | American Wheat Ale | 4.6 | Year-Round |