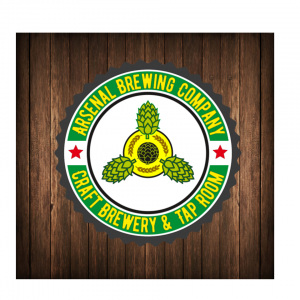 Brewery Details
Hours:
| | |
| --- | --- |
| Sunday | Closed |
| Monday | Closed |
| Tuesday | Closed |
| Wednesday | Closed |
| Thursday | Closed |
| Friday | Closed |
| Saturday | Closed |
Visitors:
Not Gonna Happen
Tours:
Food:
Other drinks:
Beer to go:
Merchandise:
Parking:
Dog Friendly?
Outdoor seating/Patio:
Description
The Arsenal Brewing Company started out with three high school friends sharing our passion for home brewing with each other in the back yards of our homes. Some of us have been home brewing longer than others but the one thing we always had in common was enjoying a good beer. All three of us lived and grew up around the Rocky Mountain Arsenal back in its heyday and I'm sure we even raised a litt…le hell around the outskirts. Now all three of us have grown up, some have gotten married and have chosen to raise our families in different cities all surrounding what's left of the Rocky Mountain Arsenal. Green Valley Ranch, Reunion, and Adams County are where we call home now and where we want to begin our brewing journey.
We are local boys looking to contribute back to our local community by sharing the fruits of our labor with family, friends, neighbors and anyone else who wants to come and see what it's all about. The brewery has grown in leaps and bounds from our back patios to our all electric system in the garage and the next logical step is to open up our own craft brewery in the place we call home.
Please join us on our journey of crafting our business, our brewery and our neighborhoods!
Cheers!
Beers Brewed by Arsenal Brewing Company
This list includes beers brewed currently, previously, or seasonally by Arsenal Brewing Company. Contact the brewery for current beer availability.
| Name | Style | ABV | Availability |
| --- | --- | --- | --- |
| No beer information | | | |