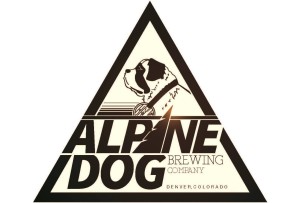 Brewery Details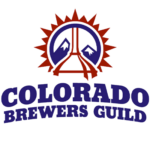 Hours:
| | |
| --- | --- |
| Sunday | 12:00 PM - 6:00 PM |
| Monday | 5:00 PM - 7:00 PM |
| Tuesday | 3:30 PM - 7:00 PM |
| Wednesday | 3:30 PM - 7:00 PM |
| Thursday | 3:30 PM - 7:00 PM |
| Friday | 3:30 PM - 7:00 PM |
| Saturday | 12:00 PM - 7:00 PM |
Visitors:
Closed
,
Under Construction
Tours:
On Request
Food:
Bring Your Own / Nearby Restaurants
,
Food Trucks
,
Snacks
Other drinks:
Coffee
Beer to go:
Bombers
,
Bottles or cans
,
Growlers
,
Kegs
Merchandise:
Glassware
,
Hats
,
Hoodies
,
Shirts
Parking:
Street Parking
Dog Friendly?
Outdoor seating/Patio:
No
Opening Date:
August 2022 (estimated)
Description
Temporarily Closed.  Moving to a new TBA location in Denver.
Alpine Dog is a term coined by Coloradans. While we do love our dogs, this term goes deeper than that. It is a reflection of the people and our love of the mountains. It's where we go to play; it's where we go to exercise, relax, make friends and have fun getting away. Whether it's mountain biking, snowboarding, hiking 14ers, or just enjoying a brew and a view; we are the Alpine Dogs because of our passion for the high country!
At the brewery, we strive to extend that passion to our beer. We want to be sure to share our passion with all the folks who believe a great beer is the perfect complement to life in our great state and beyond. We maintain the adventurous, independent spirit in life and brewing with big unique beers, an affinity for hops, Belgian style ales and an uncompromising attitude about settling for nothing but the best beer possible.
Beers Brewed by Alpine Dog Brewing Company
This list includes beers brewed currently, previously, or seasonally by Alpine Dog Brewing Company. Contact the brewery for current beer availability.
| Name | Style | ABV | Availability |
| --- | --- | --- | --- |
| Dyatlov Pass Incident | Russian Imperial Stout | 10 | Rotating |
| Ski Naked Saison | Saison / Farmhouse Ale | 6.7 | Rotating |
| Fresh Soul | American IPA | 4.5 | Rotating |
| Liquid Pancakes | American Amber Ale / Red Ale | 6.5 | Seasonal |
| Fresh Hop IPA | Wet Hop Beer | 6.5 | Seasonal |
| Electric Thunder Hop | American Double / Imperial IPA | 8.5 | Rotating |
| Colfax Gold | Belgian Golden Strong Ale | 6.5 | Rotating |
| Bourbon Barrel Aged Old Liquid Debauchery | American Barley Wine, Wood / Barrel Aged Beer | 9.5 | Special Release |
| Old Liquid Debauchery | American Barley Wine | 9.5 | Rotating |
| Darth Hop | Black IPA / American Black Ale, Other Imperial Beer | 8.5 | Rotating |
| Coffee Blind Sherpa | Coffee Stout | 6.75 | Rotating |
| Cherry-Wood Smoked Porter | American Porter, Smoked Beer | 6 | Rotating |
| Arse Over Elbows | Extra Special / Strong Bitter (ESB) | 5.25 | Rotating |
| St. Bernard Avalanche Rescue Service | Christmas / Winter / Specialty Spiced Beer | 8 | Seasonal |
| Casanova Monk | Belgian Tripel | 9.5 | Rotating |
| Notorious M.O.N.K. | Belgian Dubbel | 8 | Rotating |
| Super Steeze | Belgian Pale Ale | 5.8 | Rotating |
| Vendetta Black IPA | Black IPA / American Black Ale | 9.5 | Rotating |
| Howl at the Moon | American Imperial Red Ale | 8 | Rotating |
| Alpine Dog IPA | American IPA | 7 | Year-Round |
| Gravity Check Pale Ale | American Pale Ale | 5.8 | Rotating |
| Blind Sherpa Stout | American Stout | 6.5 | Year-Round |
| Timberline Brown Ale | American Brown Ale | 5.5 | Year-Round |
| Hogback Amber Ale | American Amber Ale / Red Ale | 5 | Year-Round |
| Miss American Rye | Rye Beer | 5.5 | Rotating |