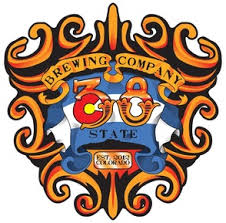 Description
We started out years ago brewing in our garage. Friends and family would always come by to hang out, drink our beer, socialize and watch whatever game was on. Soon our garage was filled with so many people we decided to find a bigger one and open it up to everyone! We took a chance and opened a nano-brewery and tasting room. Now we can offer our beer to current and future friends in our community!
We're located in Littleton, Colorado. So whether you're a local or just passing through, please stop by, take a load off and sample some of our tasty brews. Trust us… you will not be disappointed! Cheers!
Beers Brewed by 38 State Brewing Company
This list includes beers brewed currently, previously, or seasonally by 38 State Brewing Company. Contact the brewery for current beer availability.
| Name | Style | ABV | Availability |
| --- | --- | --- | --- |
| C-470 Weizenbock | Weizenbock | 5.7 | Rotating |
| You're F'n Out Stout | American Stout | 5.8 | Rotating |
| Rum Barrel ESB | Extra Special / Strong Bitter (ESB), Wood / Barrel Aged Beer | | Special Release |
| 38 State: English Porter | English Porter | | Rotating |
| Double Hefe | Hefeweizen / Weiss bier, Other Imperial Beer | | Rotating |
| HomeWrecker | Belgian Dubbel | 7.7 | Rotating |
| Stars and Stripes | American IPA | | Rotating |
| BIG IPA | American Double / Imperial IPA | | Rotating |
| Lunch Pale Ale | American Pale Ale | | Rotating |
| 38 State: Dunkelweizen | Dunkelweizen | 4.7 | Rotating |
| The Krampus | Belgian Quadrupel Ale | | Seasonal |
| 38 State: Irish Red | Irish Red Ale | 5.4 | Rotating |
| 38 State: English Mild | English Mild | 4.3 | Rotating |
| Eduardo Sanchez Tequila Saison | Saison / Farmhouse Ale, Wood / Barrel Aged Beer | 8.1 | Special Release |
| 38 State: Belgian Trippel | Belgian Tripel | | Rotating |
| Smokin' Gourd | Pumpkin Beer | | Seasonal |
| Mile 419.99 | Rye Beer | | Rotating |
| 38 State: Hefeweizen | Hefeweizen / Weiss bier | 4.2 | Seasonal |
| Single White Female Blonde | Golden or Blonde Ale | 5.2 | Seasonal |
| Half-Mowed Lawn Saison | Saison / Farmhouse Ale | 7.9 | Seasonal |
| 38 State: Triple IPA | American Double / Imperial IPA | 10.4 | Rotating |
| 38 State: Dry Irish Stout | Irish Dry Stout | 5.8 | Rotating |
| 38 State: Berliner Weisse Sour | Berliner Weissbier | 4.0 | Rotating |
| 38 State: IPA | American IPA | 7.3 | Year-Round |
| Midnight Soul | American Stout | 7.0 | Rotating |
| 38 State: Black Saison | Saison / Farmhouse Ale | 7.6 | Rotating |
| Pound Town Brown Ale | Northern English Brown Ale | 6.0 | Rotating |
| 38 State: Smoked Porter | American Porter, Smoked Beer | 5.7 | Rotating |
| 38 State: Belgian IPA | Belgian IPA | 7.2 | Seasonal |
| Belgium Sour Blonde with Peaches | Belgian Blonde Ale, Fruit Beer | 7.3 | Rotating |
| Rum Barrel Aged Smoked English Old Ale | Old Ale, Smoked Beer, Wood / Barrel Aged Beer | 6.8 | Special Release |
| Bike it off Bitter | Extra Special / Strong Bitter (ESB) | 7.5 | Rotating |
| Littleton Kölsch | Kölsch | | Year-Round |
| Great Plains Scottish Ale | Scottish / Irish Ale | 6 | Year-Round |
| ColorAmber Amber Ale | American Amber Ale / Red Ale | 4.3 | Year-Round |
| Golden Lemon Honey Wheat | American Wheat Ale | 5.4 | Year-Round |
| Two Buttes Double IPA | American Double / Imperial IPA | 9.2 | Year-Round |
| 38 State: Chocolate Stout | American Stout | 6.5 | Year-Round |