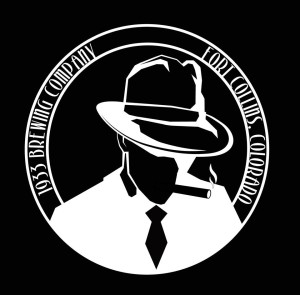 Description
1933 Brewing Company is closing at the end of 2016. They will be closed for several months, but are rebranding and will reopen in 2017.
See this article more details.
The 1933 Brewing Company is located in the south Mason Street corridor area providing the communities between north Ft. Collins and Loveland breweries with a local craft-brewery within a few minutes of their residence. The concept behind 1933 is the ending of prohibition in the United States on December 5th, 1933 with the ratification of the 21st amendment. The prohibition era brought many changes to the United States with the rise of the American mafia, gangsters, moonshiners, rum runners, speakeasy clubs and a national ban on the sale, manufacture and transportation of alcohol. 1933 Brewing provides quality craft-brews in celebration of the freedom to manufacture and sell alcohol to the public. There are 6 flagship beers on tap year round with up to an additional 6 taps of specialty and seasonal beers to provide consumers with new and fresh products throughout the year. We focus on selling our products out of our taproom in a fun and friendly environment.
Beers Brewed by 1933 Brewing Company
This list includes beers brewed currently, previously, or seasonally by 1933 Brewing Company. Contact the brewery for current beer availability.
| Name | Style | ABV | Availability |
| --- | --- | --- | --- |
| Dillinger Pale Ale | American Pale Ale | 5.5 | Rotating |
| The Revenuer | American IPA | 7.5 | Rotating |
| Hip Hop Double Red | American Imperial Red Ale | 7.6 | Rotating |
| Honey Buzzer | Strong Ale | 7.7 | Rotating |
| Silhouette | Black IPA / American Black Ale | 6.2 | Rotating |
| Cody's Mint Stout | American Stout | 6.7 | Rotating |
| 1933 Brewing: Barley Wine | American Barley Wine | 10.1 | Rotating |
| 1933 Brewing: Gose | Gose | 5 | Rotating |
| The UnCommon | California Common / Steam Beer | 5.3 | Rotating |
| 1933 Brewing: Session Pale Ale | American Pale Ale | 4.9 | Rotating |
| Bathtub Blonde Ale | Cream Ale | 5.5 | Rotating |
| Mocha Porter | Coffee Porter | 4.8 | Rotating |
| 1933 Brewing: Chili Beer | Chili Beer | 6.3 | Rotating |
| 1933 Brewing: Oktoberfest | Oktoberfest / Märzen | 6 | Seasonal |
| 1933 Brewing: Mexican Lager | Mexican Lager | 5.4 | Rotating |
| Cerveza con sal y lima | Mexican Lager | 5.4 | Rotating |
| Penitentiary Pale Ale | American Pale Ale | 5.5 | Year-Round |
| The Dame | Golden or Blonde Ale | 5.1 | Seasonal |
| 1933 Brewing: Scottish Wee Heavy | Scotch Ale / Wee Heavy | 8.4 | Rotating |
| The Enforcer | Oatmeal Stout | 6 | Year-Round |
| Trigger Man Brown | American Brown Ale | 5.8 | Year-Round |
| 1933 Brewing: Saison | Saison / Farmhouse Ale | 6.6 | Rotating |
| 1933 Brewing: Belgian's Maibock | Maibock / Helles Bock, Strong Ale, Wood / Barrel Aged Beer | 6.8 | Seasonal |
| The Revenuer IPA | American IPA | 7.5 | Year-Round |
| The Enforcer | Oatmeal Stout | 6 | Year-Round |
| Bird-dogging | American Brown Ale | 5.7 | Year-Round |
| G-man IPA | American IPA | 6.8 | Year-Round |
| Blonde & Clyde | Golden or Blonde Ale | 5.9 | Year-Round |
| 1933 Brewing: Scottish Wheat | American Wheat Ale | 4.8 | Year-Round |