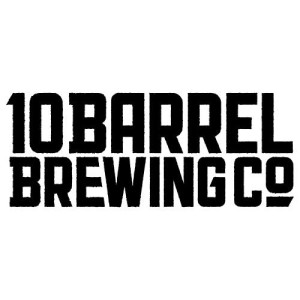 Description
Featuring a 20 barrel brewing system, 22 freshly brewed beers on tap, and fermenting from a sunken deck in the middle of the action. Throw in a rooftop patio, made from scratch pub grub, an open space layout with views into the brew area and kitchen and you've got your new favorite hangout! Come knock back a pint with us.
Beers Brewed by 10 Barrel Brewing Company
This list includes beers brewed currently, previously, or seasonally by 10 Barrel Brewing Company. Contact the brewery for current beer availability.
| Name | Style | ABV | Availability |
| --- | --- | --- | --- |
| Boise 150 | Golden or Blonde Ale | 4.7 | Rotating |
| Zestful Lemon | American Pale Lager | 5.5 | Seasonal |
| Dat Sesh Doh | American IPA | 5.2 | Rotating |
| Cerveza Negra | Dark Lager | 4.4 | Rotating |
| Smooth Talker | Czech Pilsener | 5.1 | Rotating |
| Boise Pale | American Pale Ale | 6.0 | Year-Round |
| Apocalypse IPA | American IPA | 6.8 | Year-Round |
| Idahop Fresh Hop | Wet Hop Beer | 6.8 | Seasonal |
| Oregon Brown | American Brown Ale | 7.0 | Seasonal |
| Big Ol Pumpkin | Pumpkin Beer | 8.3 | Seasonal |
| German Sparkle Party | Berliner Weissbier | 5.0 | Rotating |
| Cucumber Crush | Spice / Herb / Vegetable Beer | 5.0 | Rotating |
| Brilliant | Sour Ale | 7.8 | Rotating |
| S1NIST0R | Black IPA / American Black Ale | 5.7 | Year-Round |
| Night Ryed'r Porter | Rye Beer | 7.5 | Rotating |
| Power to the People | American Stout | 7.0 | Rotating |
| JOE IPA | American IPA | 6.9 | Year-Round |
| Cardinal Sin | Irish Red Ale, Nitro | 6.3 | Rotating |
| Piña | Fruit Beer | 4.7 | Seasonal |
| Pray for Snow | Christmas / Winter / Specialty Spiced Beer | 7.0 | Seasonal |