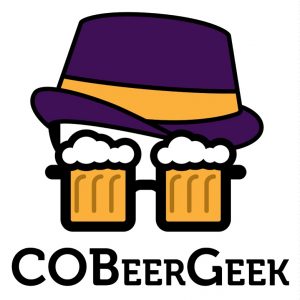 Hi. My name is Stephen Adams and I am The Colorado Beer Geek. I call myself a Beer Geek because it sounds much better than a Beer Snob or Beer Aficionado (which sounds rather snobbish). The Geek part also comes in because I'm a Satellite Engineer for my day job and I like to play with numbers and all of the data that I collect. Furthermore, I'm an out and proud geek in other areas of life enjoying Sci-Fi, Fantasy, and medieval recreation through The Society for Creative Anachronism.
I started my quest to visit all of the Colorado breweries in January 2013 along with my Beer Buddy, Soren. In just under 2 years I was able to say that I had accomplished my first stage of this quest and have been to every brewery in the Front Range. In 2015 I did a number of special tours to visit all of the mountain breweries with the intention of finishing before GABF 2015. On the 20th of September 2015, I completed my Quest and have been to every Colorado Brewery.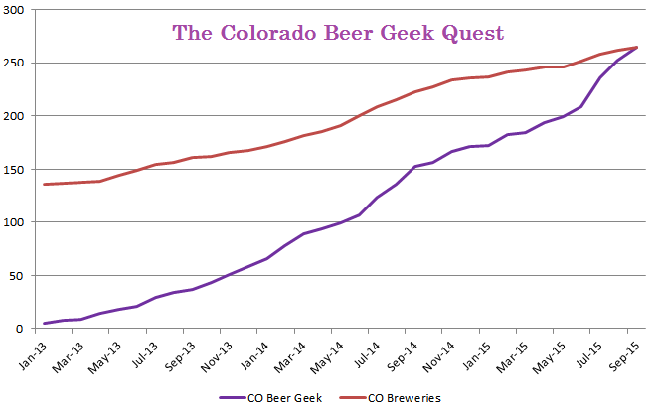 After going to so many breweries, I can definitely speak to what places I like the most compared to others. However, I am not a certified Cicrerone and do not claim to know all the ins and outs of beer and brewing. To this I tend to turn to Soren who has a much more refined pallet and greater experience in home brewing. Also, while I have acquired more of a taste for hop flavor over the past couple years, I am not a hop-head. My preference leans strongly toward Belgian style beers along with Stouts and Porters.
In October of 2016 I joined forces with my good friends, Ryan & Ashley Steadman, of Colorado Brewery List  Besides working with them to keep this list the most accurate and up to date resource for Colorado breweries, my main focus  here is to help them keep track of Colorado Breweries Under Development.  As you can see in this graph the growth is tremendous but I'm doing my best to keep up!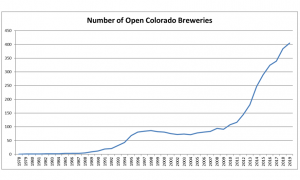 I hope you enjoy this site and find the information useful. Please feel free to contact me with any questions that you may have or if you find any information wrong or missing.
If you are interested in learning more about upcoming Colorado breweries please follow my CO Beer Geek Facebook page where I share their progress toward opening.
I am also an organizer for a MeetUp group called the Denver Beer Queers.  We are a LGBT+ group of craft beer enthusiasts that meets up almost every week in the Denver area.  Allies are very welcome to join us!
Skål,
The Colorado Beer Geek
(Stephen Adams)
Meet the Beer Geek Who Has Visited Every Brewery in Colorado by Tristan Chan of PorchDrinking.com
Meet the Men Who've Visited All 300 Breweries in Colorado by Jonathan Shikes of Westword
Denver Beer Queers Celebrate Diversity With Pints by 303 Magazine