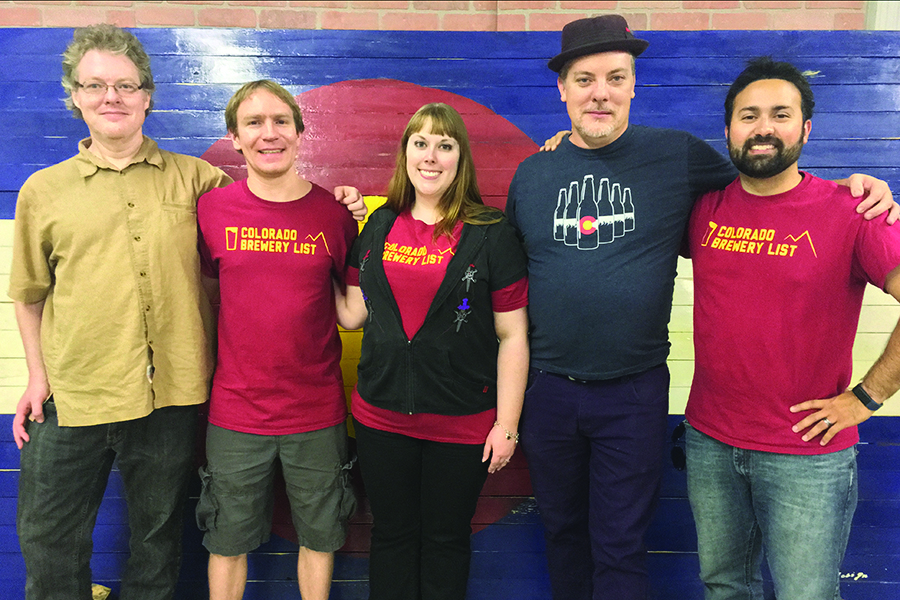 DENVER, Oct. 3, 2016 — As the 2016 Great American Beer Festival approaches, Colorado Brewery List and Colorado Beer Geek announce their partnership to provide local craft beer drinkers with a first-rate resource for information on breweries and beers. ColoradoBreweryList.com is a comprehensive directory on craft breweries in the Denver Metro area and across Colorado – a state which boasts one of the fastest growing craft brewery markets in the U.S. with over 150 new breweries having opened in the past five years, according to the Brewers Association.
"One of our primary goals at ColoradoBreweryList.com is to help local beer-lovers discover new craft breweries," said CEO and lead site developer Ryan Steadman. "Stephen Adams [Colorado Beer Geek] is known on social media for having some of the most up-to-date and accurate information regarding upcoming breweries, so I'm excited to combine our content and help spread the word."
The strategic partnership will combine the Colorado Brewery List and Colorado Beer Geek sites and data into a single resource. Stephen Adams will continue providing the most current news on upcoming in-state breweries, and will have dedicated web pages on ColoradoBreweryList.com that make it easier for users to learn about upcoming brewery locations and follow their progress. Beer enthusiasts will be able to see expanded details about a brewery in its development phase up to its opening, and continue following it as the business progresses.
Besides tracking upcoming Colorado breweries, Stephen Adams is also known for having visited every brewery in Colorado (294 by his count at the time of this release). "I'm thrilled to join forces with my good friends at Colorado Brewery List," said Stephen. "This partnership will allow us to focus on what we both do best without a big duplication of effort. They will continue to provide a great resource with all of the brewery details while I can focus on Colorado breweries in development."
According to analytics on ColoradoBreweryList.com, the site currently has over 6,200 unique monthly visitors with a healthy traffic surge around the time of the Great American Beer Festival. It boasts visitors from all over the country looking to get information on Colorado's growing number of craft breweries. Their combined followers on Facebook are over 3,750 strong.
As craft beer drinkers from around the world pour into Denver on October 6-8, Steadman and Adams will provide them with the means to explore the state's varied craft beer selection outside of the Colorado Convention Center.
Contacts:
Ryan Steadman
Ryan@ColoradoBreweryList.com
303-578-0545
Stephen Adams
CoBeerGeek@gmail.com
###