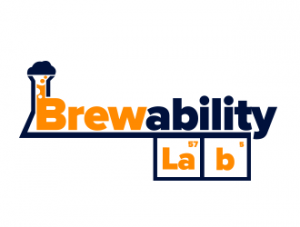 What will you find when you walk through the doors of Brewability Lab? Lots of welcoming, smiling faces! I stumbled upon this newly-opened gem tucked away in an industrial lot that used to be CAUTION: Brewing's Denver location. Located just 12 minutes west of Denver International Airport, Brewability Lab offers the perfect pit stop before heading out of town.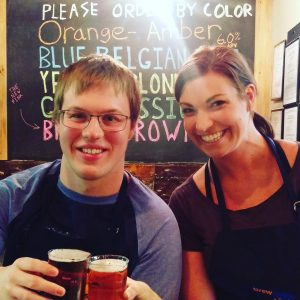 I was able to sit down with owner Tiffany Fixter just days after the brewery's grand opening in late October and we talked not just about her beer, but about her passion and her cause. While volunteering at a day program for adults with developmental disabilities, Fixter saw an opportunity to provide them with a different sort of art and craft. She recognized their potential and desire to accomplish more, and so her journey began to create Brewability Lab.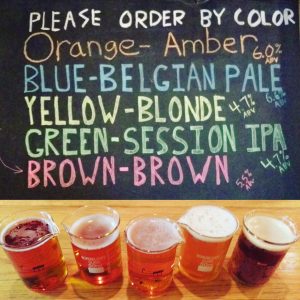 Brewability Lab is Colorado's first and only brewery to provide employment for adults with developmental disabilities. Fixter provides her staff with all the training, support and assistance to bring out the best of their abilities. She developed an ordering system that coordinates a color with the type of beer, asking patrons to "please order by color." She's worked with the payment service company Square to change the interface of their app to provide her employees with pictures associated with what the guests order. The brewery's "Ability Wall" displays photos of her employees and visitors, capturing their happiness and achievements while at Brewability Lab.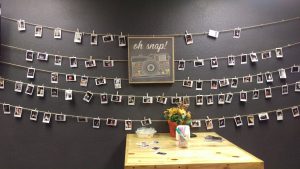 Part of Brewability Lab's mission is teaching developmentally disabled adults how to brew, providing them with a rewarding job that shows the world their talents. Fixter described it as a social enterprise, one that helps those who otherwise would not get an opportunity to have normal or fair employment. This was beautifully embodied when I met Devon Agan, Brewability's assistant brewer. Agan dazzled me with his witty personality while showing me around his work area, the kettle room, where he developed and brewed the Amber beer; which is now known as "Devon's Girlfriend."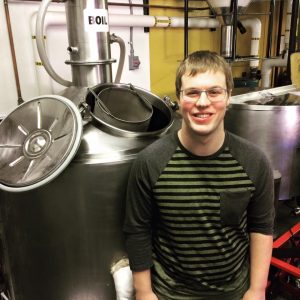 Beers are served in beakers and can be ordered by size, from tasters to full pints. Fixter hopes to build on her brewery's chemistry theme by offering test tube shots of floral, fruit and other flavors that visitors can pour into their beer. Given the schedule that Fixter's primary teaching career allows, the brewery has limited business hours from 4 PM to 8 PM Tuesday through Thursday, 4 PM to 9 PM on Fridays, 2 PM to 9 PM on Saturdays, and 2 PM to 6 PM on Sundays. But don't let that small window of opportunity to visit prevent you from stopping in.
Whether you're meeting friends, family, co-workers for an event or celebration, Brewability Lab provides an intimate and friendly environment to get together. Fixter plans on coordinating more events such as trivia, bingo and various community and charity events. Equipped with chalk board tabletops, lockers full of games and a projector screen to watch your favorite sports team, Brewability Lab has plenty to entertain you while you you enjoy a brew that was crafted with an abundance of heart.