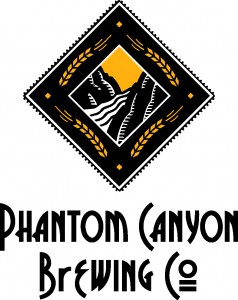 Description
The Phantom Canyon Brewing Company opened in December 1993, after almost three years in planning. Phantom Canyon is located in the historic Cheyenne Building, which was built in 1901. Visit us for amazing beer and food downtown!
Our award-winning beers are made from the finest malted barley and hops from the around the globe, carefully selected ale and lager yeasts and pure Colorado water. You will find anywhere from 10 to 12 brews available.
Our second floor boasts the most elegant billiard hall in Colorado Springs. Our third floor Banquet Hall is the perfect place to host private parties or business gatherings.
Beers Brewed by Phantom Canyon Brewing Company
This list includes beers brewed currently, previously, or seasonally by Phantom Canyon Brewing Company. Contact the brewery for current beer availability.
| Name | Style | ABV | Availability |
| --- | --- | --- | --- |
| The Eton Rifles – Cask | English IPA, Wood / Barrel Aged Beer | 4.9 | Special Release |
| Box Car Amber Ale | Special / Best Bitter | 5.2 | Rotating |
| Neighborhood Sancho | American Pale Lager | 4.7 | Seasonal |
| Til the Break of Dawn Saison | Saison / Farmhouse Ale | 3.6 | Seasonal |
| 42 Seconds Saison | Saison / Farmhouse Ale | 6.1 | Seasonal |
| Fleur Délicate Saison | Saison / Farmhouse Ale | 7.1 | Seasonal |
| Stumptown | Classic American Pilsener | 4.5 | Rotating |
| Gandy Dancer | Smoked Beer | 5.9 | Rotating |
| Martinus Dom | Belgian Dubbel | 8.2 | Rotating |
| Red Sparks Kölsch | Kölsch | 4.5 | Rotating |
| Barnaby, Hardly Working | Kellerbier / Zwickelbier | 5.7 | Rotating |
| Power of Darkness | Black IPA / American Black Ale | 11.6 | Rotating |
| Monkchester | Northern English Brown Ale | 5.3 | Rotating |
| Latzenbier | Altbier | 5.9 | Rotating |
| Snowblind | American Double / Imperial Stout | | Rotating |
| Batch 3000 Wheat-Wine Ale | Hefeweizen / Weiss bier, Other Imperial Beer | 11.6 | Special Release |
| Valknut Tripel | Belgian Tripel | | Rotating |
| Two Headed Dog | American Double / Imperial IPA | | Rotating |
| Zebulon's Peated Porter | American Porter, Wood / Barrel Aged Beer | 5.9 | Rotating |
| Streamliner IPA | American IPA | 5.8 | Rotating |
| Sister Mary Mary Cherry Saison | Fruit Beer | 6.1 | Rotating |
| Railyard Ale | American Amber Ale / Red Ale | 5.5 | Year-Round |
| The Chief Lager | Munich Helles | 4.7 | Rotating |
| Mr. Neatnik | Saison / Farmhouse Ale | 5.7 | Rotating |
| Monkey Nut – SB | American Pale Ale | 5.5 | Rotating |
| Leveller Cask ESB | Extra Special / Strong Bitter (ESB), Wood / Barrel Aged Beer | 5.6 | Rotating |
| La Flama Blanca | American IPA | 4.3 | Rotating |
| Inside Out Pilsner | Czech Pilsener | 5.5 | Rotating |
| Alpenglow Hefeweizen | Hefeweizen / Weiss bier | 4.9 | Rotating |