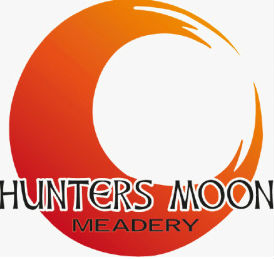 Description
We are a small Meadery in Northern Colorado. We are mainly a Production Facility, but do Tastings/Tours by APPOINTMENT ONLY.
We DO NOT have Business Hours, but we can normally accommodate you if you give us a day, or at least a couple hours notice!
Our Meads/Honey Wines are made with honey from our own bees. In the future, as we continue to expand we MAY have to supplement with other Colorado honey. We are very passionate about our HONEY BEES & our MEADS and want to use the very best honey and other ingredients available! LOCAL, when available is the way to go for us!
Meads Brewed by Hunters Moon Meadery
This list includes meads brewed currently, previously, or seasonally by Hunters Moon Meadery. Contact the meadery for current mead availability.
| Name | Style | ABV | Availability |
| --- | --- | --- | --- |
| Kona Mikala | Sweet Mead | | Year-Round |
| Sweet Mountain Berry | Sweet Mead | | Seasonal |
| Trapper's Cask | Dry Mead | | Special Release |
| Howling Moon | Semi-sweet Mead | | Year-Round |
| Prospector Peach | Semi-sweet Mead | | Seasonal |
| Earl Greg | Semi-sweet Mead | | Year-Round |
| Lunar Lemon | Semi-sweet Mead | | Seasonal |
| Moon Dance Cherry | Semi-sweet Mead | | Seasonal |
| Touch of Gold | Semi-sweet Mead | | Year-Round |
| Mountain Berry | Semi-sweet Mead | | Seasonal |
| Kim's Clove | Semi-sweet Mead | | Year-Round |