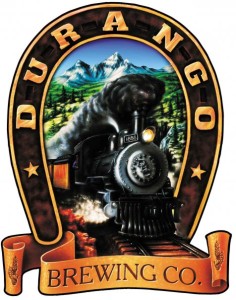 Description
Durango Brewing Company is the third oldest microbrewery in Colorado. Brewing since 1990, our heritage dates to 1886 when Durango Beer and Ice Company became Durango Brewing Company. Our beers are hand crafted using the finest barley, hops, and yeast along with water born high in the San Juan Mountains of Southwest Colorado.
In November 2007, we added our new Tap Room which has features inspired by the Narrow Gauge Railroad and the history of our town. The Tap Room is open seven days a week for all to relax and enjoy the Flavor of Durango. Stop by and try a sample or enjoy a fresh pint of any of our award winning beers. Our unique growlers are always available for carry out along with all our packaged products.
You can also enjoy our beer at most Durango area restaurants, taverns, when visiting Mesa Verde National Park or when on board the Durango Silverton Narrow Gauge Train. Our beer is also available at finer establishments on the Colorado Front Range, including metro Denver, Colorado Springs, and Pueblo. You may also find our beer at select stores in Albuquerque and Santa Fe, NM.
Beers Brewed by Durango Brewing Company
This list includes beers brewed currently, previously, or seasonally by Durango Brewing Company. Contact the brewery for current beer availability.
| Name | Style | ABV | Availability |
| --- | --- | --- | --- |
| Durango Winter Ale | Christmas / Winter / Specialty Spiced Beer | 6.3 | Seasonal |
| Durango Colorfest | Oktoberfest / Märzen | 6.2 | Seasonal |
| Durango Blueberry Wheat Ale | American Wheat Ale, Fruit Beer | 5.3 | Seasonal |
| Durango Pale Ale | American Pale Ale | 6.1 | Seasonal |
| Durango Derail Ale | Strong Ale | 8.5 | Year-Round |
| Durango Dark Lager | Dark American Lager | 5.8 | Year-Round |
| Durango Amber Ale | American Amber Ale / Red Ale | 5.5 | Year-Round |
| Durango Golden Ale | Golden or Blonde Ale | 5.8 | Year-Round |
| Durango Wheat Beer | American Wheat Ale | 5.3 | Year-Round |