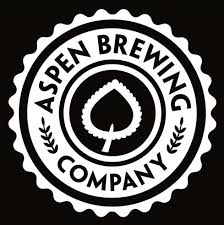 Description
The Aspen Brewery has two separate facilities, the Tap Room is located at 304 E. Hopkins Ave. in downtown Aspen, while production has been moved from our first location on Mill St. to the Aspen Airport Business Center.
We are open for tastings at the Tap Room 7 days/week. We have sampler trays, pints, pitchers, growlers, and merchandise. Beer to go seven days a week.
Update:  While the production facility will remain open, the Aspen taproom will be closing.  Last pour on 31 Oct 2017
Aspen Brewing Co., Over Easy to close as Hillstone Restaurant Group takes over by The Aspen Times
Beers Brewed by Aspen Brewing Company
This list includes beers brewed currently, previously, or seasonally by Aspen Brewing Company. Contact the brewery for current beer availability.
| Name | Style | ABV | Availability |
| --- | --- | --- | --- |
| Apres Shandy | Shandy | | Seasonal |
| Vanilla Rum Porter | Vanilla Porter, Wood / Barrel Aged Beer | 6 | Seasonal |
| Cougar – Aged Blonde | Sour Ale, Wood / Barrel Aged Beer | 6.5 | Special Release |
| Brett Barrel Saison | American Wild Ale, Wood / Barrel Aged Beer | 8 | Special Release |
| Bourbon Barrel Imperial Red | American Imperial Red Ale, Wood / Barrel Aged Beer | 9.2 | Special Release |
| Double Conundrum Imperial Red | American Imperial Red Ale, Wet Hop Beer | 8.6 | Seasonal |
| Ajax Pilsner | Czech Pilsener | 5.6 | Seasonal |
| Aspen: Belgian Farmhouse Ale | Saison / Farmhouse Ale | 6.8 | Seasonal |
| 10th Mountain Imperial Stout | Oatmeal Stout, Other Imperial Beer | 9.3 | Seasonal |
| This Season's Blonde | English Pale Ale | 5.6 | Year-Round |
| Pyramid Peak Porter | American Porter | 5 | Year-Round |
| Conundrum Red Ale | American Amber Ale / Red Ale | 6.5 | Year-Round |
| Brown Bearale | American Brown Ale | 5 | Year-Round |
| Independence Pass Ale | American IPA | 7 | Year-Round |