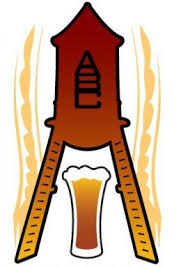 Description
We are a Microbrewery. There are always 8 to 14 handcrafted beers on tap. We now serve soup and salad every day! Come check out our extensive salad bar selection and we always have 4 soups for your enjoyment! Lunch service is from 11:00 AM to 3:00 PM. You can also bring in your own food, or order from one of the local Olde Town shops and have it delivered to your table.
Beers Brewed by Arvada Beer Company
This list includes beers brewed currently, previously, or seasonally by Arvada Beer Company. Contact the brewery for current beer availability.
| Name | Style | ABV | Availability |
| --- | --- | --- | --- |
| Sinister Minister | Belgian Dark Strong Ale | 11.9 | Rotating |
| Harvest Fest Pumpkin Ale | Pumpkin Beer | | Seasonal |
| Majestic View Marzen | Oktoberfest / Märzen | | Seasonal |
| Saison De Davis | Saison / Farmhouse Ale | | Seasonal |
| Jolly Holiday Ale | Christmas / Winter / Specialty Spiced Beer | | Seasonal |
| Butter Pecan Brown | American Brown Ale | 5.2 | Rotating |
| 59'er | Schwarzbier (black beer) | 5.6 | Rotating |
| Alexander's Altbier | Altbier | 5.6 | Rotating |
| Water Tower Wheat | Hefeweizen / Weiss bier | 5.1 | Rotating |
| Arvada Irish Red | Irish Red Ale | 5.2 | Year-Round |
| Arvada Beer Company: Session IPA | American IPA | 4.8 | Year-Round |
| Arvada Beer Company: Coffee Porter | Coffee Porter | 5.1 | Seasonal |
| Arvada Beer Company: Vanilla Porter | Vanilla Porter | 5.1 | Rotating |
| Pool Hall Porter | American Porter | 5.1 | Year-Round |
| Arvada Beer Company: Lemon Shandy | Shandy | 3.8 | Year-Round |
| Olde Town Brown | American Brown Ale | 4.8 | Year-Round |
| Ralston's Golden Ale | Golden or Blonde Ale | 5.2 | Year-Round |
| Goldline IPA | American IPA | 6.2 | Year-Round |