Q: Why the name Long Table?
A: A collection of friends started the brewery and some of our best memories are from being at big tables with lots of people. I have a huge family and extended family – it's not a literal thing as much as it is an idea.
– Chris Cunningham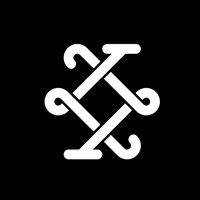 On a muggy mid-May afternoon, I sat down with Chris Cunningham, head/sole brewer for one of Denver's newest breweries, Long Table Brewhouse. Located at 29th and Fairfax, this north Park Hill addition to a sleepy (but quickly changing) block has experienced a huge community welcome since opening its doors April 27th. "Everyone I talked to wanted something in this neighborhood," said Cunningnham. "I rode around…and talked to anyone who would talk to me – I asked them how they would feel if we bought this building and turned it into a brewery." Cunningham pauses, a smile spreading across his bearded face. "Without exception, the response was YES. That was May, 2016."
Cunningham found the location by taking a Denver Zoning Map and superimposing Colorado Brewery List's brewery map over it – that way he could zero in on potential opportunities based on the density of city blocks.  He wanted a place "out of time," something that wasn't "super modern and hip like RiNo." Cunningham isn't dissing the booming industrial district though. "It's cool and we love it very much, but it wasn't what we wanted," he explains. "We were looking at little commercial areas in Park Hill, like where Spinelli's is, or Tables." Cunningham took his new map and drew a triangle between Station 26, Cerebral, and Fiction breweries, and could see that there was one commercial zone that looked promising. "So I biked over here," he said.
Once Cunningham saw the building, it didn't take long for the wheels to turn – and fast. His business partners, Ryan Crisman (the company is owned by Crisman and his wife, Laura, along with Cunningham and his wife, Tauna Rignall, with no outside investors save for some seed money from family and friends early on), were living in Seattle at the time and the whole idea of opening a brewery was on a "five year plan."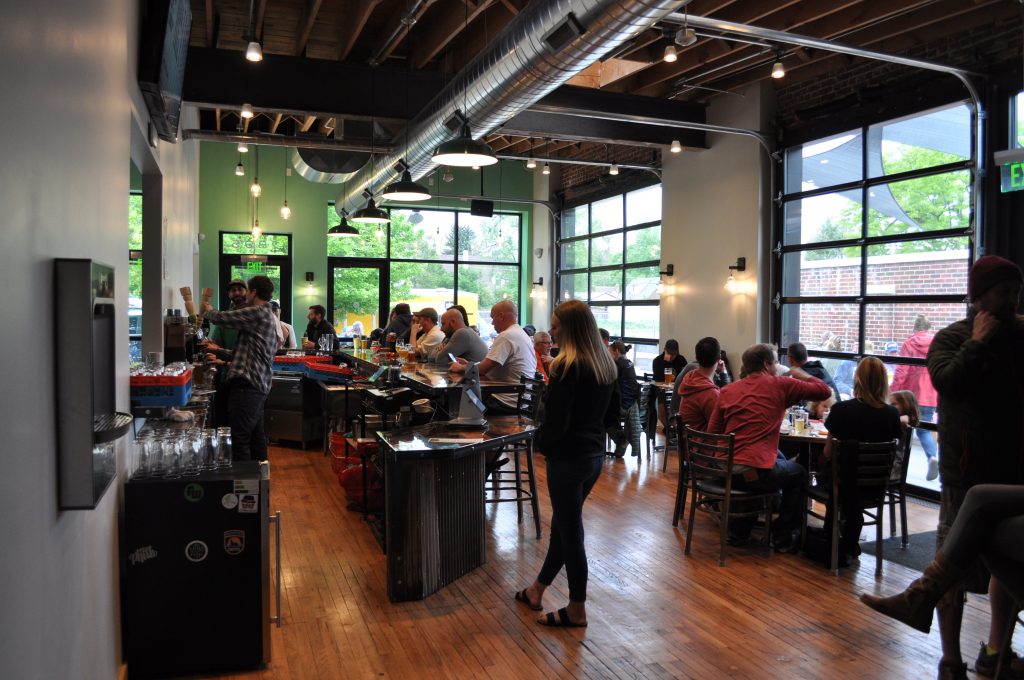 "But then I saw this place," recalled Cunningham, "and I called my business partner…and said 'five year plan starts today because we're never going to find another place like this in an area like this that we can afford.'" For he and his partners, renting wasn't an option. "We believed that we couldn't do this unless we were totally invested in the community," Cunningham said. "We also couldn't do this in a place where we were edged out like River North. It was really important that we find a neighborhood that we identified with where we would be supported by the density AND that we could actually purchase, which is hard to do in Denver!"
Cunningham is a chemical engineer by trade – all of the owners are (fun fact). A homebrewer since 1992, for the past ten years he's been noodling on a one-barrel set up, perfecting recipes. "I've done chemical engineering design for big breweries, but I am not coming into this with a lot of practical experience," he said. "Everyone I've met in Denver has been super friendly and giving of their time – so many folks were willing to pull up a chair and talk about their experiences."
Fast forward through loans, design, demo, build out, construction – a percentage of which was done by the owners and their friends – and today's Long Table features a big, bright tap room with huge windows and plenty of seats, especially if you include the outdoor patio that wraps around the south and front sides of the building. The bar is ample, and the tables, painted to look like Scrabble tiles, spell out Long Table if you put them together.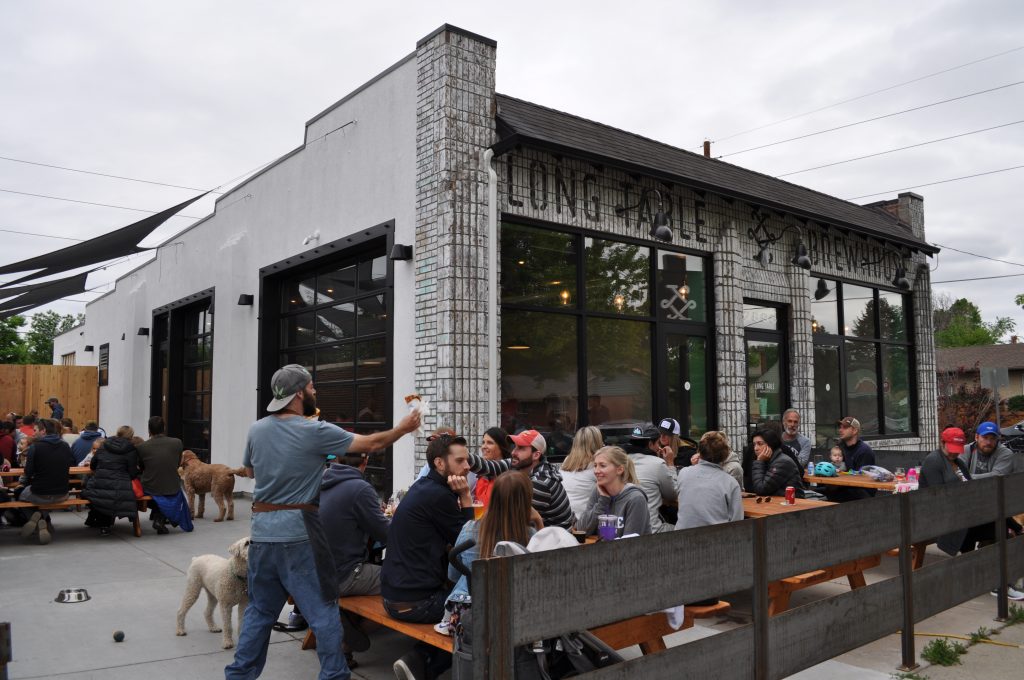 When I visited, there were 8 beers on tap: Blonde, Helles, IPA (West Coast), English Bitter, Porter, IPA (Hazy), Farmhouse Ale, and Hefeweizen. The beers had no special names as the brewery isn't "trying to brand our beers external to ourselves," said Cunningham, "but we'll come up with some fun names eventually." I was sold on the West Coast IPA, and also enjoyed the porter. I overheard one gentleman singing the praises of the Helles, which is usually not a style I seek out, but plenty of Helles pints were crossing the bar. Cunningham brews on a seven-barrel system comprised of four fermenters and eight serving tanks, many of which live in the basement of the brewery. Long Table has zero aspirations to distribute, though they do fill crowlers. "We want to focus on the neighborhood," said Cunningham. "There's a move away from breweries that do both – distro and tap room – and a move towards those who do one or the other." He takes the point a step further. "Really good restaurants don't distribute. The neighborhood aspect is very important, and when we looked at our business plan, that's really what our focus was. It would be hard to do a distribution in a brewery of this size."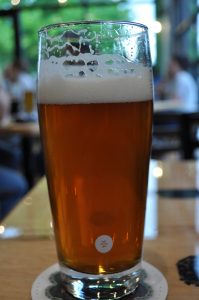 I asked Cunningham if he had a favorite style, and he was quick to reply: those made in German and Englishtraditions. He definitely leans more toward sessions beers. "I'm a fan of Bierstadt, Hogshead, places who nail the styles that I try to emulate, Cunningham said. "Half the offerings at Long Table will be in that traditional vein." But what of the haze that's on the menu, a reimagining of a more classic style? "Some of the more modern interpretations I've dragged myself into kicking and screaming – like hazy IPAs – BUT I really love the creativity of the industry right now," said Cunningham. "And I both love and hate the irreverence for classic interpretations. I'm certainly not the first person to reach for lactose to put in an IPA, but I get it. I get that people want to really push the limits."  That said, the styles that really ignite Cunningham's passion for brewing go back more than 300 years. Their simplicity belies their complexity. Cunningham's go-to style when he's out and about? "Pilsner," he said, without hesitation.
On deck in the brewhouse are an American pale ale made with Cascade hops and dry hopped with Eukanot, and a new version of Long Table's hazy IPA – "I made some minor changes to it" – that's dry-hopped with Citra, Mosaic, and El Dorado. "Once we get in a steady groove, we'll riff on what we already have," said Cunningham, "and since it's summertime, you'll see some kettle sours and goses." He goes on to explain how, growing up in Arizona, he loved a Mexican candy called saladitos, a dried, salted prune traditionally served in half an orange or lemon so as to rehydrate the fruit. "The briny, saltiness [of the prunes] goes so well in a gose," he said. He certainly piqued my interest.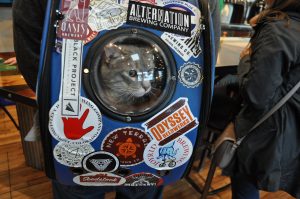 Due to popular demand, Long Table recently extended its hours. The tap room is open Tuesday through Thursday, 3 pm-9pm, Friday and Saturdays from noon-10pm, and Sundays from 12-8pm. Food trucks are often on-site, and well-behaved dogs are welcome on the patio. Kids are more than welcome, too. It's coming on summer, so grab some friends, make your way to 29th and Fairfax, and gather 'round a table – memorable conversation is encouraged, if not required.