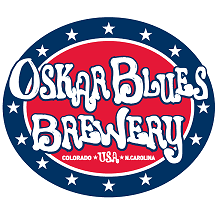 Brewery Details
1800 Pike Road Unit B
Longmont, CO 80501
303-776-1914
www.oskarblues.com/
Hours:
Daily 12:00pm-8:00pm
Visitors:
Visitors Welcome
Tours:
Scheduled
Daily: 4:00pm :: Fri-Sun: 2:00pm, 3:00pm, 4:00pm and 5:00pm
Food:
Other drinks:
Beer to go:
Crowlers
,
Growlers
Merchandise:
Baby Wear
,
Beanies
,
Bottle openers
,
Glassware
,
Hats
,
Hoodies
,
Other
,
Shirts
,
Stickers
Parking:
Dog Friendly?
Dogs Welcome
Outdoor seating/Patio:
Shuttle Services:
Brewhop Trolley
Description
The Tasty Weasel Taproom implanted smack inside Oskar Blues Brewery puts you in the front row of beer soaked nirvana.
Servin' up specialty Tasty Tuesday & Firkin Friday one-off creations along with a variety of Oskar Blues selections under the view of stainless steel fermentation tanks.
The Tasty Weasel offers 10 taps, growlers to go and a back stage glimpse into what we're up to. Grab a beer alongside brewers and & cannery employees as you soak in the suds, smells & sounds of Oskar Blues.
The Tasty Weasel offers Oskar Blues specialty brews not available in the rest of the intergalactic territories. We tap these small batch brews every Tuesday (Tasty Tuesday) & Friday Nights @ 5pm (Firkin Fridays).
Join us for live music and other special events throughout the month.
Beers Brewed by Oskar Blues Tasty Weasel Tap Room (Main Brewery)
This list includes beers brewed currently, previously, or seasonally by Oskar Blues Tasty Weasel Tap Room (Main Brewery). Contact the brewery for current beer availability.
| Name | Style | ABV | Availability |
| --- | --- | --- | --- |
| Pinner Throwback IPA | American IPA | 4.9 | Year-Round |
| Death By Coconut | Coconut Porter | 6.5 | Seasonal |
| The Deuce | American Brown Ale | | Special Release |
| Chaka | Belgian Pale Ale | 8 | Special Release |
| Ten FIDY | Russian Imperial Stout | 10.5 | Seasonal |
| GUBNA | American Double / Imperial IPA | 10 | Seasonal |
| Deviant Dales | American IPA | 8 | Year-Round |
| G'Knight | American Double / Imperial IPA | 8.7 | Year-Round |
| Old Chub | Scotch Ale / Wee Heavy | 8 | Year-Round |
| Mama's Little Yella Pils | Czech Pilsener | 5.3 | Year-Round |
| Dale's Pale Ale | American Pale Ale | 6.5 | Year-Round |