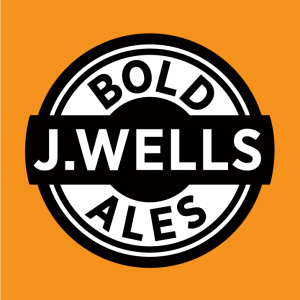 Description
J Wells Brewery is a taproom and brewery in Boulder Colorado, nestled on 49th St, the one block area between Old Pearl and Pearl Parkway in Boulder Colorado. We are located right off diagonal highway/119 behind Boulder Toyota and the Boulder Bump Shop. We have a great view of the boulder flatirons from our porch during the summer, and on nice days in the winter. What a great place to enjoy a pint of beer!
I brew multiple styles and rotate our six taps regularly. We specialize in IPA beers, Pale Ale and British bitter. I am strongly influenced by west coast beers (IPA), and the malty beers of England.
I am the smallest Nano Brewery in Boulder at 1.5 bbls of beer (three pony kegs). I believe that this is as close to home brewing as you can get and still be pro. This allows me to focus on quality and freshness.
I am a garage based brewery, and give tours on request. Come by the taproom and visit us, feel free to ask questions, and watch me brew your next pint.
Q&A: Jamie Wells, Beer Man – 5280 – 15 Feb 2015
J Wells Brewery—The Smallest Brewery in Boulder – CraftBeer.com – 09 May 2014
J Wells Brewery, opening Thursday, is the first of four breweries set for Boulder by Jonathan Shikes of Westword – 08 Jan 2013
Beers Brewed by J Wells Brewery
This list includes beers brewed currently, previously, or seasonally by J Wells Brewery. Contact the brewery for current beer availability.
| Name | Style | ABV | Availability |
| --- | --- | --- | --- |
| Barrel Aged Hop Haze | American Double / Imperial IPA, Wood / Barrel Aged Beer | 8.8 | Rotating |
| Agamemnon | English IPA | 5.7 | Rotating |
| Bergstaat | Dunkelweizen | 5.5 | Rotating |
| Session Mango Wheat | Fruit Beer | | Rotating |
| Lig Ts Out Stout | Russian Imperial Stout | 10 | Seasonal |
| J Wells: Chocolate Milk Stout | Milk Stout | 5.0 | Year-Round |
| Niad | Northern English Brown Ale | 4.5 | Rotating |
| Defiance | Extra Special / Strong Bitter (ESB) | 3.9 | Rotating |
| Honey Biscuit Amber | American Amber Ale / Red Ale | 5.1 | Rotating |
| Lisa Red Ale | American Amber Ale / Red Ale | 6.0 | Year-Round |
| Jr Haze IPA | American IPA | 6 | Rotating |
| Jamie's Pale Ale | American Pale Ale | 5 | Year-Round |
| Hop Haze | American Double / Imperial IPA | 8.5 | Year-Round |