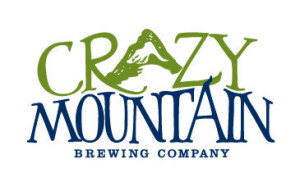 Description
Crazy Mountain's location in Edwards, CO is now permanently closed.
We are relocating our brewing production and will be opening a new taproom in a new spot in Eagle County, and will be sharing information on the move, timing, etc. as quickly as possible.
Want to know what's crazy? If we hadn't met over beers in a tasting room in San Francisco, we would still be working in highrises and struggling against the current of chaotic city life. Instead, we crafted a crazy brewery scheme and followed our hearts to Colorado where our lives are filled with passionate pursuits: brewing the finest craft beer, skiing Vail's infinite Back Bowls, fishing clear mountain streams, hiking with our dogs… basically loving life in the beautiful Rocky Mountains. Crazy Mountain Brewery is the Vail Valley's first production brewery, but really it's a declaration of freedom. We say crazy is, as crazy does, so drink up and live the life you want!
Beers Brewed by Crazy Mountain Brewing Company
This list includes beers brewed currently, previously, or seasonally by Crazy Mountain Brewing Company. Contact the brewery for current beer availability.
| Name | Style | ABV | Availability |
| --- | --- | --- | --- |
| Bridge St. Holiday Ale | Christmas / Winter / Specialty Spiced Beer | 6.5 | Seasonal |
| Sticky Fingers | Wet Hop Beer | 6.5 | Seasonal |
| Snowcat | Coffee Stout | 5.9 | Seasonal |
| Scenic Route | Kölsch | 5.0 | Seasonal |
| Lawyers, Guns & Money | English Barley Wine | 10 | Year-Round |
| Old Soul | Belgian Strong Ale | 7.5 | Year-Round |
| Cara De Luna | Black IPA / American Black Ale | 5.5 | Year-Round |
| Boohai Red Ale | American Amber Ale / Red Ale | 6.0 | Year-Round |
| Hookiebobb IPA | American IPA | 6.7 | Year-Round |
| Mountain Livin' Pale Ale | American Pale Ale | 5.7 | Year-Round |
| Horseshoes & Hand Grenades | Extra Special / Strong Bitter (ESB) | 6.0 | Year-Round |
| Lava Lake Wit | Witbier | 5.2 | Year-Round |
| Crazy Mountain Amber Ale | American Amber Ale / Red Ale | 5.25 | Year-Round |