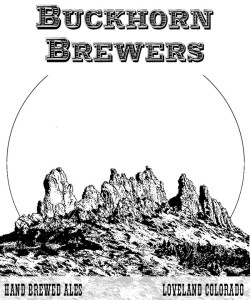 Description
We're a four barrel nanobrewery with on sight sales and taproom. Craft brewing Colorado style, hands on and with help from our friends. We invite you to be part of the brewing experience!
Beers Brewed by Buckhorn Brewers
This list includes beers brewed currently, previously, or seasonally by Buckhorn Brewers. Contact the brewery for current beer availability.
Name
Style
ABV
Availability
Wild Lane
Saison / Farmhouse Ale
5.51
Rotating
Snowy Tale Weissbier
Hefeweizen / Weiss bier
5.0
Rotating
Old Char
American Wild Ale
4.6
Rotating
Never Summer's Wit
Witbier
4.9
Rotating
Freshy!
Wet Hop Beer
6.2
Rotating
Fester's Ale
Spice / Herb / Vegetable Beer
4.5
Rotating
Crystal Mountain Kölsch
Kölsch
4.33
Rotating
Peep O' Day Porter
American Porter
4.2
Year-Round
Steamy Steamerson's Steaming Common
California Common / Steam Beer
4.73
Rotating
Storm Mountain Stout
American Stout
4.86
Year-Round
Eden Valley Oat Soda
Spice / Herb / Vegetable Beer
3.7
Rotating
Rusty Nail Pale Ale
American Pale Ale
4.6
Year-Round